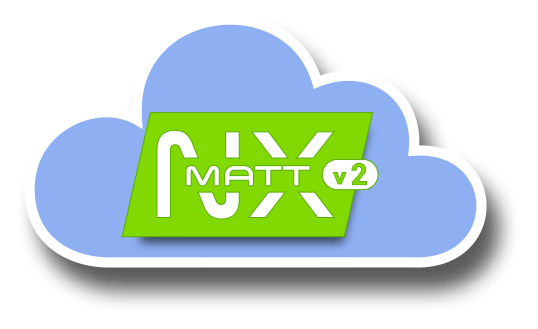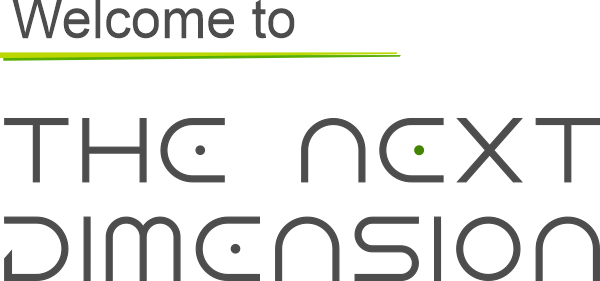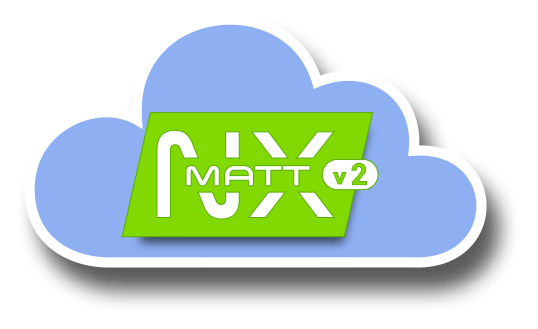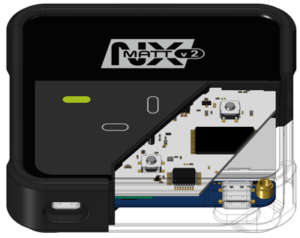 Discover the full potential of the MATT NX SYSTEM, including its intuitiveness, simplicity, and speed, when it is paired with the UTP NX tester. This is understandable, since both the hardware and software of the system are from the same manufacturer, and the UTP NX is specifically designed to work within it.
However, the MATT NX SYSTEM is also compatible with testers from other manufacturers.
The data from the calibration of the digital tachograph are stored on the workshop technician's card. Simply send them to the MATT NX SYSTEM. Based on these, the SYSTEM will generate a sticker and a report from the tachograph check, and the data will be archived.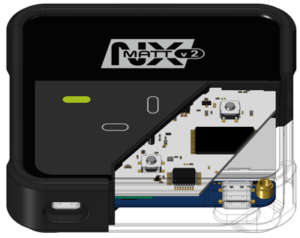 The security of your data and the entire MATT NX SYSTEM is of utmost importance to us.
Therefore, we have implemented a series of technical and organizational safeguards to minimize the risk of data loss, unauthorized access, or inability to provide services. For example:
Access to your account is possible only through trusted devices, managed by an administrator from your company.
We collaborate with a leading cloud service provider (one of the top 3), ensuring the safe storage of your data in two locations within the EEA.
Our hybrid mode of operation significantly reduces situations where, for example, a lack of internet would prevent you from performing services (applicable to selected options) – This is a unique solution in the industry!
We have implemented a Privacy Policy that emphasizes our commitment to protecting your information.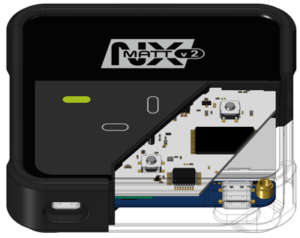 The MATT NX SYSTEM takes the concept of universality to a new level – it's not just limited to calibrating tachographs of various generations from different manufacturers.
Now, you gain even more:
The user interface for operating the SYSTEM (HMI) is based on web technology. This solution makes it compatible with various input devices (smartphones, tablets, laptops) operating under different systems (Windows, Android, iOS).
The implementation of wireless technology allows you to connect a variety of peripheral devices from different manufacturers to the SYSTEM (DSRC testers, photocells, label and report printers, barcode scanners, rolling devices, etc.).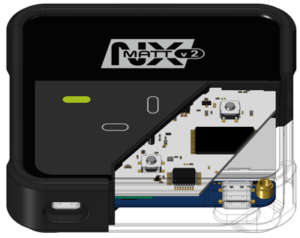 Small dimensions – big advantages. Both the entire set and the UTP NX tester itself, which are part of the SYSTEM, are currently the smallest and lightest solution for tachograph workshops.
The UTP NX tester, with a built-in slot for chip cards, measures 93×93 mm (W x H) with its silicone cover, slightly exceeding the size of a standard workshop card of 86x54mm
The light weight of the tester (about 0.2 kg) and its silicone cover significantly increase resistance to damage from falls, providing additional protection for the electronics.
The compact size and light weight of the set is significant when you need to take it with you into the vehicle cabin, often climbing in after a few steps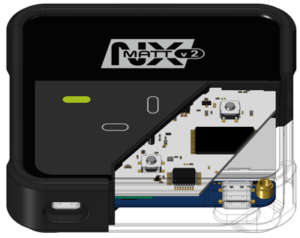 How long would you like to use your tachograph management system? What should it be like?
There are many reasons to choose the MATT NX system:
Innovation and experience – Innovative ideas are the result of:
– our nearly 30 years of experience in the tachograph industry,
– continuous optimization of the work of technicians in MATT tachograph workshops (they are our experimental testing ground),
– listening to your needs.
The MATT NX system combines the best components, modernity, and attention to detail, ensuring its high reliability
Scalability – You can start with the simplest SIMPLE version with one branch and gradually, as your company grows, move to higher versions like PRO or ULTRA, adding more branches.
Technology also plays a role – Thanks to web and wireless technologies, including LTE and 5G, both the system interface and peripheral devices are easy to replace. If your HMI (Human Machine Interface – tablet/smartphone/laptop) becomes outdated or damaged, you simply replace it with a new one.
UTP NX firmware – The UTP NX tester software is written in low-level languages. It is dedicated to tachograph service (does not rely on operating systems like Win 7, 8, 10). This approach makes the tester fast, energy-efficient, and capable of development for many years.
Service support – We offer repairs in an authorized service center and the option to extend the warranty to 24, 36, or even 48 months.
All this, so that the MATT NX SYSTEM can serve in your workshop for many years.
MATT NX with Your participation?
The MATT NX system will continue to evolve.
These changes may also take into account Your needs.
Your suggestions are important to us. Stay in touch with us.
CONTEST: The oldest UTP-10 on duty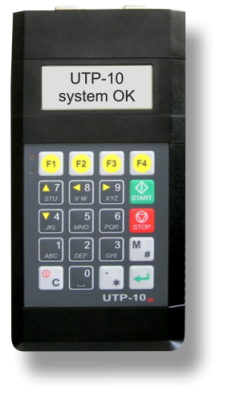 We are looking for the oldest UTP-10 tester still used in the workshop.
Do you know that:
UTP-10 has been produced continuously since 1997?
And yet the version with the latest software supports the latest generation of Smart G2v2 tachographs.
Contest rules:
Applies to registered and active tachograph workshops throughout Europe
It is required to send to the indicated e-mail address:
1. Name of the workshop and name of the submitter
2. Photos of the UTP-10 nameplate with serial number
3. Photos of running UTP-10 with the software version visible
4. Information about other testers used by the workshop
Applications are accepted until December 29, 2023, 3:00 p.m. at: 

The competition results will be announced on January 8, 2024 on the websites: matt.pl and mattnx.eu
The method of receiving the prize will be agreed by e-mail.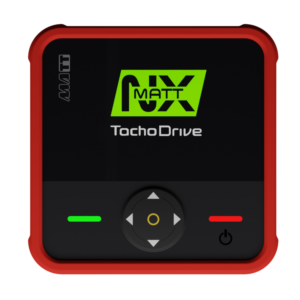 Privacy Policy of MATT R. P. Trączyńscy Sp. J.
Introduction: MATT R. P. Trączyńscy Sp. J. places great importance on protecting your privacy. We want to ensure that your data is protected with due care and in accordance with applicable data protection regulations. In this Privacy Policy, you will find information regarding the collection and processing of your personal data.
Data Controller: MATT R. P. Trączyńscy Sp. J., based at Kościan. If you have questions about the processing of your personal data by MATT R. P. Trączyńscy Sp. J.  or wish to obtain additional information, please contact us at iodo@matt.pl
Legal Basis for Processing: We process your data on various legal bases, depending on the nature of the data and the purposes for which we process it. The legal bases for processing include: consent, necessity for the performance of a contract, legitimate interests pursued by the controller, or the necessity to comply with a legal obligation incumbent on the controller.
Purposes of Personal Data Processing: We process your personal data for the following purposes:
1. Delivering products and services.
2. Communication regarding service execution.
3. Administrative, legal, and marketing purposes.
4. Profiling (based on your consent).
5. Customer support and communication.
6. Personalization of services.
7. Marketing.
8. Automated decision-making, including profiling.
Data Retention Period: Your data will be stored for the period necessary to achieve the purposes indicated in this privacy policy. In certain situations, we must comply with statutory data retention requirements, e.g., for accounting purposes or when they are needed to handle complaints. Once the processing is completed, the data will be deleted or anonymized.
Data Recipients: In certain situations, data may be shared with entities processing them on our behalf, business partners, or other authorized institutions. We ensure that data is shared securely.
Data Transfer Abroad: Your data is not transferred outside the European Economic Area (EEA). If such a necessity arises, we will inform you. In such situations, we always ensure proper security measures, in line with GDPR requirements.
Rights Regarding Data Protection: You have numerous rights in terms of personal data protection, including:
1. Access to your data.
2. Rectification of data.
3. Deletion of data.
4. Objection to data processing.
5. Restriction of processing.
6. Data portability.
7. Withdrawing consent for processing.
8. Lodging a complaint with a supervisory authority.
Enforcing Your Rights: If you wish to exercise your rights regarding personal data protection, please:
1. Contact us using the contact details provided above, specifying the specific right you wish to enforce.
2. Provide any necessary information to help identify you and your request.
3. Wait for our response – we are obligated to respond within a specific timeframe, usually 30 days.
4. If you are not satisfied with the response or if there is no response from our side, you have the right to file a complaint with the relevant supervisory authority. In Poland, this is the Office for Personal Data Protection.
Data Security: We care about the security of your data. We use modern technologies and security procedures.
Cookie Policy: We use "cookies" for the purposes described in this section. Users can manage "cookies" in their browser.
Links to Other Websites: Our website may contain links to other websites. We encourage you to familiarize yourself with the privacy policies of these sites.
Changes to the Privacy Policy: MATT R. P. Trączyńscy Sp. J. reserves the right to make changes. Any changes will be published on this page. We encourage regular visits to our website.
Contact Us: 
If you have questions about our Privacy Policy, wish to obtain more information on the processing of your personal data, exercise your rights, or share your comments, please contact us through the previously provided email address or by traditional mail to our office address.
Date of last update: 29.09.2023
Regulations of the MATT NX2 Website
§1 General Provisions
The Internet service MATT NX2, available at mattnx.eu, is run by MATT R. P. Trączyńscy Sp. J., hereinafter referred to as MATT automotive, based in Kościan, Poland.

This Regulation defines the rules for using the MATT NX2 Internet service.
§2 Definitions
User – a person using the Internet service.

Service – the Internet service MATT NX2 available at mattnx.eu.

Content – materials, information, data placed in the Service by MATT automotive .



§3 Terms of Use
Use of the Service is possible provided that the Regulations are accepted.

If the User disagrees with it, he/she should immediately stop using the site.

The User undertakes to use the Service in a manner consistent with applicable law, good manners and the provisions of the Regulations.

We may, at our sole discretion, limit access to certain parts of the website or our entire site to specific groups of users, such as registered users.




The MATT NX2 Service may contain hypertext links to other internet services, belonging to separate legal entities. Pages available through links are offered to Users for informational purposes only and shall be used at own risk.



§4 Copyright
All content published on the Service is protected by copyright and is the property of MATT automotive or other entities.

The User undertakes not to copy, modify and distribute content without the prior consent of its owner.

All third-party product or company names, devices, logos, icons, graphics or designs referred to on the website are or may be trademarks of their respective owners and are presented in good faith and in such a manner as intended to be for the benefit of their owners.
§5 Personal Data Protection
The administrator of personal data is MATT automotive.

Personal data is processed in accordance with the Privacy Policy available in the Service.
§6 Liability
The content of the Service is for illustrative purposes only, does not constitute an offer within the meaning of the law, and cannot form the basis for any claims.




We make efforts to ensure that the content of the service is free from errors, however, we cannot guarantee their absence.

We reserve the right to modify the content of the Service without prior informing the Users about it.

We are not responsible for improper use of the Service.
§7 Final Provisions
MATT automotive reserves the right to change the Regulations. The amended Regulations apply from the moment of their publication in the Service.

In matters not regulated by these Regulations, the relevant provisions of law apply.

If any provision of these Regulations is held by a court or regulator to be invalid or unenforceable, the remaining provisions will continue to apply.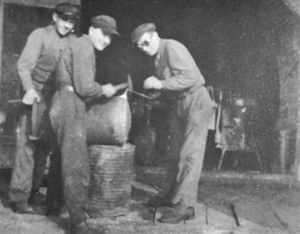 We are a stable, innovative company with nearly 70 years of experience
founded in 1954 – we have been associated with the automotive industry from the very beginning. Our electronics and software departments employ highly qualified engineering staff.
We produce modern solutions
Our brands and products:
TachoDrive, UTP, TACHOMATT, ROLMATT
The products are equipped with the latest technologies. The testing ground for development and optimization are two tachograph service and vehicle inspection workshops operating within our company's structures.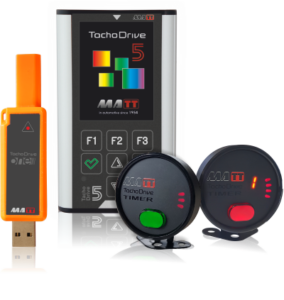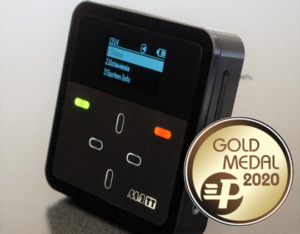 MATT NX – the most innovative system for tachograph workshops, created by MATT
(server on chip, hybrid architecture, cloud service, intuitive PC software, wireless communication). MATT solutions for servicing and calibrating tachographs are used every day by thousands of workshops throughout Europe and beyond.
Where every second counts
Already 3 vehicle factories use our ROLMATT system every day to calibrate tachographs (VW Poznań, VW Września, Stellantis Gliwice).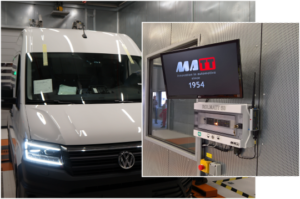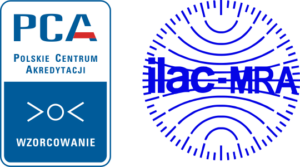 We transfer knowledge and perform calibrations
We are a certified entity training workshop technicians – officially registered by the Central Office of Measures. We calibrate devices for operating tachographs (Accredited Calibration Laboratory within the company structure since 2002).
You will reach us quickly, our headquarters is located in Poznań-Komorniki near the A2 / S5 / S11 intersection (270 km to Berlin and 300 km to Warsaw, also Mercedes, DAF, MAN dealers nearby).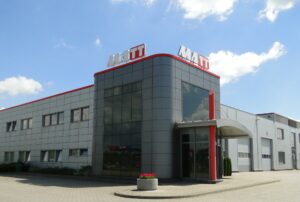 Experience Innovation Passion